Word Processing and Word Formatting basically comprises of all the procedures required to create and edit documents necessary for your company and In today's world, it is extremely important to focus on your business to ensure that you progress towards your goal at a fast pace. With competition inching closer with each passing day, it is impossible to allow daily tasks like formatting documents and processing them to distract you from your primary vision.
At DataPlusValue, we provide you with professional word processing and word formatting solutions to help manage all your documents efficiently. All the services that we provide can be completely customized to meet your requirements and blend into your work pattern. You will also be able to receive your files in the preferred format of use. This way, not only do you have a service provider to bank upon, you will also have the advantage of convenience at your disposal. Having these facilities will help you focus on more important aspects of business administration such as innovation and growth instead of wasting your time on mundane activities.
DataPlusValue service suppliers hold sufficient resources to commence your tasks promptly. Our service suppliers make certain that they deliver you with the precise, adaptable and dependable word processing answers with perfect protection along with their un-permissive privacy policy executions. Hence, as an effect of outsourcing your word processing task to us, you'll be able to form your business operate in a refresh full due to the reality of pumping further capital right away into the profit making regions.
Our team consists of efficient professionals who are highly skilled in their respective areas of work. You can rely upon our services for accurate documentation and formatting.
Steps Involved in Word Processing & Formatting Process at DataPlusValue
All services provided by us are aimed at helping you reduce the time spent of easy yet tedious and mundane process so that you can convert your business into a profit generating entity.
While working on the MS-Word Conversion and Formatting task, we always take care of the following points:-
01
Choosing Paper Size and Layout
It's very important to choose the correct page layout for the document and while doing the formatting, it become more important to keep the same layout in all the pages of the word file.
02
Creating Template File
We have skilled staff who are capable to Apply/Modify or Create the template file of MS-Word which can hold many headings with User define setting like the CSS in HTML.
03
Using of Auto Bullet Points
We do apply the bullet setting through the MS-Word option instead of Manually Numbering or Bulletins
04
Consistent Text Formatting
While working on the word document, we always try to keep the same font and size for the title, heading, body text etc. respectively.
05
Creating Dynamic Table of Contents
We prepare the dynamic Table of Content with the page number, so in that case, you don't need to create table of content manually every time when you do some modification in headings or add on some content in the document. Table of Content or Index get automatically updated.
06
Spacing between Paragraphs and Heading etc.
Spacing is the most important part in word formatting, We always take care that the spacing between the Paragraphs, Headings and Bullet Points should be accurate.
Our Offering: A Range of Our Specialized MS-Word Processing and Formatting Services
At DataPlusValue, we not only provide you with the best services in MS-Word Processing but also provide you with a range of services that you can utilize for your business:-
Data Categorization
It is common to find data available after interaction with various clients piling up in most organizations. This data might become inaccessible over a period of time and consequently, difficult to retrieve. To prevent such hassles, we categorize your data based on the clientele, the date modified, the importance of the data and other specific categories. Organizing data makes it easier for you to make references when required. The categories can also be made as per the instructions of our client in order to simplify the process of data management as per their convenience.
Scanning
Scanning documents in their analogue form and converting them into an editable digital format is always a tedious and cost intrusive process. We provide you with scanning services that are faster and more cost effective. After scanning necessary documents, the electronic format is shared with the client using File Transfer Protocol, CD Roms, e-mails and other medium. We provide services like document scanning, microfilm scanning, Book Scanning, PDF scanning and even Invoice scanning. We can also transfer this information into an indexed database and verify it for accuracy. Additionally, we can also categorize all the information to match your convenience.
Data Extraction
Data Extraction refers to compiling information from various sources available and formatting them into material that can be used in the future. Utilizing information available on various business aspects help you make the right decision. We help you retrieve all the necessary information, analyze this data and format for you in a short span of time. With us, you have the advantage of getting data that is accurate and error free.
Typing and Transcription
At DataPlusValue, we compose and type documents, letters, resumes, research papers, manuals and booklets. We also mail merge these documents and letters for your convenience. We also provide transcription services which mean that you can get your transcripts in formats of your choice. All documents that are formatted by us are put through quality and accuracy tests to ensure that the data available is reliable. We provide services such as medical transcription, video transcription, financial transcription, educational transcription, audio transcription, business transcription, audio transcription and legal transcription.
Editing
With word processing services, a major concern is the accuracy of the content available. It is important to ensure that all the data that you have is error free. We provide services like proofreading and grammar check, to make sure that all your letters and documents are drafted to perfection. After all, when you are dealing with clients on a global platform, minor errors can cause unnecessary doubt on the quality of work that your company is capable of providing.
Data Conversion
Data Conversion basically refers to the conversion of organized or unorganized data into formats that are convenient for you to use. This process also involves the removal of unnecessary data so that you only have all the relevant information in an easy and portable form. We convert e-books into word format or PDFs. We also convert hard copies of books into PDFs and word documents for you. The most common conversions that are required are conversions of regular books to e-books, conversion of data into HTML and XML formats, conversion of PDF files into word formats and also vice versa.
Data Cleansing
Having database is the essence of any form of business. It is important that you have access to your clientele and also to potential clients at all times. However, in the effort to create a large database, companies often amass a lot of unwanted information. We help you discard this information and also organize your information into structured formats so that it is easy to access and easy to review. We modify, delete, format and correct all the information that you have collected. This way, the potency of your database increases, giving all your marketing and sales efforts a more concise direction. When you target the right clients for your business, returns are better.
Index Preparation
Having a digital format of all your documents can work greatly to your advantage. It reduces the space used by documents and booklets. In addition to that, you can also access your information more easily. At DataPlusValue, we help you digitize all your documents along with services such as archiving and indexing data. With these services, you will be able to organize scattered information available from various clients into one convenient indexed database. With this type of indexed data, you will be able to search and retrieve necessary information without too much effort. We provide services such as Document Indexing, Meta Data Indexing, Legal Document Indexing, Keyword Indexing, Profile and text indexing and invoice indexing.
Benefits of Outsourcing Form Processing Services From DataPlusValue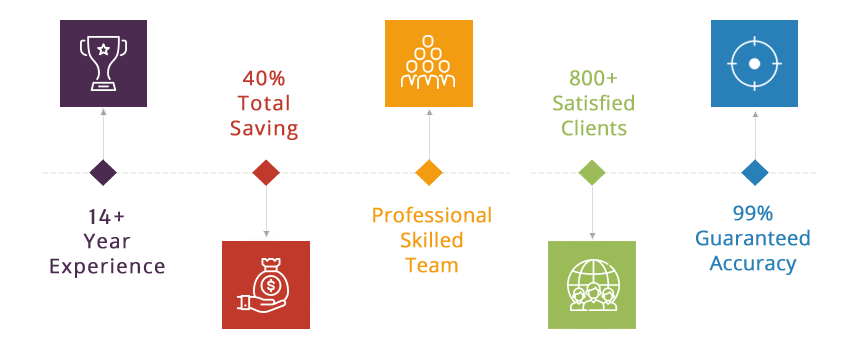 Other than our expertise and technical knowledge, we are the most preferred choice for the following reasons:-
We plume expertness in both types of form processing, structured and non-structured.
We give accomplished form processing for customers with a diversity of business operations.
Our certified masters hold numerous years of experience in offering all-round form processing answers.
Our quality confidence team offers the maximum degree of accuracy according to your demands.
Businesses save costs and get time to concentrate on core-business issues.