To sell goods online, one needs an online catalog to display their products. In this era of e-commerce, it has become almost a necessity for every retail brand to have digital presence in order to improve their visibility as well as sales. Changing trends have lot of people enjoying internet shopping; be it for clothes, groceries, electronic devices, books or a lot of other things. Hence, it is important for every retailer, whether big or small to enlist their goods on the internet, in other words enter the online market by setting up an internet store.
At DataPlusValue we offer the best catalog processing services to help you get the most eye-catching and user-friendly catalogues in order to help your business gain better visibility, translating into better profits and enhanced sales.
Our organization has been providing catalogue processing services to businesses looking at setting up online stores or e-commerce websites for over a decade now. Not only can we build an ecommerce Product Catalog from scratch, we also specialize in catalogue conversion services which involve digitizing hard copy for use on online stores.
DataPlusValue offers catalog processing services for an internet Stores/e-Commerce sites including care of internet stores. Our catalog processing services for internet shops include changing providers Paper Catalogs to the internet, Updating Online Catalogs, Graphical Image Work, PDF transition of Catalogs, Database updating and constructing Web-based Catalogs. We acquire the catalogs from a diversity of distribute references, like site, Physical Catalogs, Digitally Shot Pictures etc.
Our Offering: A Range of Our Specialized Catalogue Processing Services
DataPlusValue holds a solid in-house technological support system and a group of knowledgeable & extremely experienced employees, considerably familiar with IT/BPO enabled services. Offshore Outsourcing is an easy conception of acquiring interior company procedures and paying off an external business firm to address it. Outsourcing could assist you redeem revenue; amend quality, or available company resourcefulness's for additional actions.
Few of our catalog processing services include the most crucial market segments such as:-
Our image editing services aims to enhance the product images to garner more attention from the website visitors. These services include digitally editing the images provided by the client; arranging a photo shoot for images of products that may not be available; adding watermark to the images to prevent misuse, image correction etc.
Our content management services not only provide search engine friendly content for your new catalogue or new products but also include regularly updating product codes, titles, keywords and Meta tags; adding new products and their descriptions; changing product images; updating prices and special offers and so on.
Apart from entering data regarding the products, we provide several other support services under this section. Uploading products in bulk, classifying products, order processing, updating stock details and live chat are some of the services offered under outsource product entry.
Promotional items or corporate gifts are generally freebies for clients and customers. These gifts are marked with the company's logo, tagline or product names and are given away as a part of marketing strategy. Data entry for promotional items, with special emphasis on SEO is one of the services provided by our organization.
We have all facilities available to convert paper catalogues to error free online catalogues in a short span of time. We ensure that the online catalogue is not just a copy of your paper catalogue, but that all necessary changes are made in to make it suitable for online use.
Our organization is well equipped as well as experienced in handling data entry across various platforms including Yahoo, Amazon, OsCommerce, Shopify, Volusion, eBay, X-Cart and Magento amongst others. We help save time by directly uploading product images and details from the manufacturer's site or from printed catalogues provided onto these ecommerce domains.
When working on an online catalogue, it is necessary to keep in mind that a visitor should be able to surf through the pages easily as well as to be able to search for products with sufficient ease. For this it is essential to ensure that products are listed properly. Our team helps you create categories and sub-categories of your products to facilitate user search.
We provide a range of graphic services to ensure that your product catalogue design is very eye-catching. In addition the graphics team ensures that all images used gel with the catalogue layout and for this they generally add or remove backgrounds, borders, change colors etc.
Why DataPlusValue is a Preferred Outsourcing Catalog Processing Partner?
We provide all support for maintaining and updating the online catalogue on a regular basis. Our catalogue processing services can be availed by small, middle or large business houses, individuals and industries.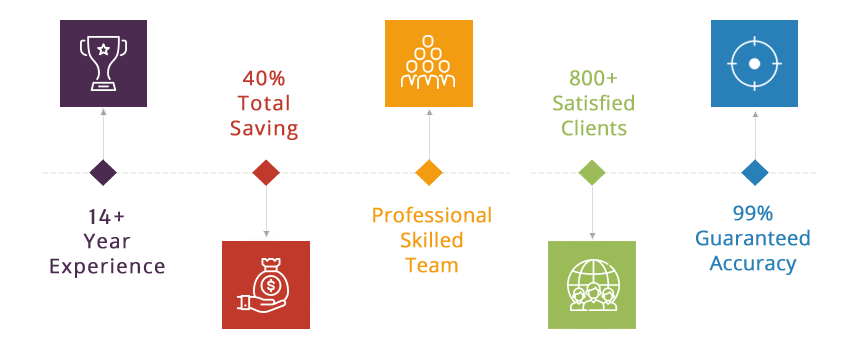 Here are some key benefits of outsourcing data entry services, which help you in selecting us:-
12+ years of industry-expertise in outsourcing catalog processing services.
At DataPlusValue we are well equipped with latest technology as well as highly experienced and trained staff to enable us to provide all catalogue processing services under one roof.
Our dedicated team works round the clock to deliver an attractive looking and user friendly catalogue in a short turnaround time; at very competitive prices.
We follow standard quality procedures to ensure maximum accuracy.
We understand that quality work is necessary for an online store. We assure you about accuracy and fast turnaround time. The project manager will be in touch with you through email or skype because we believe that proper reporting and communication is the backbone for outsourcing business.
For your entire catalogue processing services, feel free to Contact us and we will be happy to assist you through the whole process with unmatched services.