Brochures are generated for a specific group or general audience depending on whom the information is targeted towards. Brochures can be disbursed through many ways including mail, as attachment to proposals, placed at accessible locations, distributed in workshops or classes, handed to prospective clients or volunteers or passed around in seminars, fairs and conferences.
A brochure is a printed sheet of paper which:-
Briefly explains the purposes or services of any organization. It answers questions about an organization like its mission, who's in-charge, contact details and so on in two to three sentences.
Conveys specific instructions or step-by-step processes for disseminating information on topics like sleep disorders, health care, educating people on ways to handle poultry and so on.
Educates people about an event or specific program like annual fund-raising events, walk-a-thon and concerts.
A brochure should follow clear and brief in words and show appealing or conspicuous designs. Businesses broadly recourse to direct mail and commercial exhibit as a perfect method to hand out brochures and enclose a product or service. They're either in the class of single sheet and pamphlet forms and commonly published on a thickly gloss paper.
At DataPlusValue, we have a committed team of designers who are well accomplished to design several ranges of brochures. Therefore whether you demand a single page brochure to advertise your brand in a consolidated and efficient mode or demand a gate fold brochure to commercialize your brand in a fashionable manner, DataPlusValue is well efficient to offer you all.
The purpose of DataPlusValue isn't just filling up a pamphlet with charismatic designs or graphics, our primary aim consists to deliver a pamphlet which isn't only visually absorbing but also easily useful and productive to your business in the finest imaginable ways. Disregarding how hard your business demand might be, DataPlusValue pros will examine your business motives and get the core of your services within the brochure design.
DataPlusValue has enthusiastic team of designers will see of all your booklet design demands right from examining your demands to envisioning design conceptions, making samples and delivering your brochure in the wanted type and size. At DataPlusValue, we respect your time and money, therefore we'll deliver your superior brochure at best affordable cost inside the specified time. Highlight the features of your services with spirited and visually attracting brochures designed by DataPlusValue and make your affect in just one go.
Types of Brochure Design Services at DataPlusValue
Brochures are generated mostly using a single-sheet, thick, glossy paper. For attracting first-time customers, experts generate an appealing and incisive brochure. Its powerful design holds reader's attention and carries him/her through the subject-matter.
Designers will thoroughly study the client's business irrespective of its complexity or size and get the core of their services into the brochure.
DataPlusValue offers a wide range of Brochure Design Services for customers to choose from including:-
Single Page Brochure
Gate-Fold Brochure
Bi-fold Brochure
Tri-fold Brochure
Z-fold Brochure
Folder, Flyers, Inserts
Catalogues, Booklets
Leaflets, Pamphlets
Brochure Design Services at DataPlusValue
Although it is strenuous to create a brochure, designers at DataPlusValue generate professional-looking brochures to improve communication with a wide variety of audiences. They prepare brochures which are clear, brief and appealing with conspicuous designs.
Step-wise approach for generating a superior brochure involves:-
Gathering examples and ideas
Brainstorming for the project
Writing an out-line
Arranging topics in a logical and sequential manner and fitting it to the general layout of the brochure
Designers pen content for a brochure keeping the following key-points in mind:-
Content is simple, clear and concise
Sentences used are short
Redundancy, Jargons and clichés are avoided
Content does not have spelling mistakes
content is delivered in active voice
Why Choose DataPlusValue?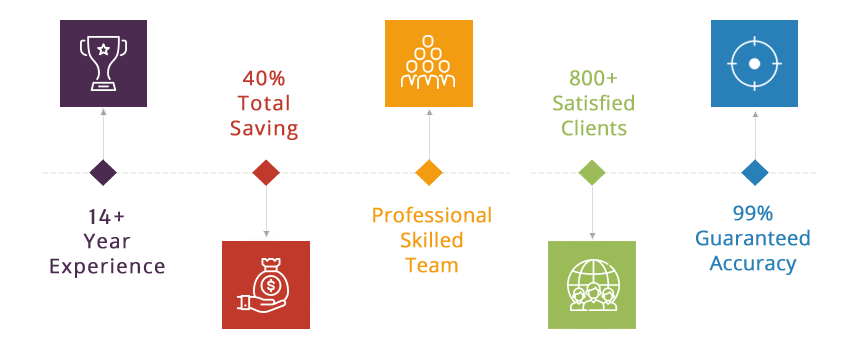 DataPlusValue prepares single-page or gate-brochures for clients to advertise their brand in a consolidated, efficient and fashionable manner.
They will methodically see through all stages of brochure generation including client requirement, conceptualization, sampling and delivery in the desired format and size.
Designers at DataPlusValue are well-accomplished to design and generate many types of brochures with an aim not just to deliver a brochure which is visually absorbing but which contains easily usable and productive content as well.
The output in the form of a superior brochure will be delivered in specified time-frames at best costs.
Only a well-designed brochure of a company will provide relevant information in a nut-shell and gain a competitive edge to attract more fresh clients. This will give clarity to clients especially if they are in doubt about whether they need to deal with that company at all.
Powerful brochure designs assure that you will not drop the opportunity to aim to the big top of success. If the basic target of the booklet is to build its client base so the designs should comprise incisive and appealing. The design should be powerful enough to draw the attention from the client and carry him to read the subject of the brochure. Appealing booklet designs will serve you to acquire the very much required competing boundary and enable you to gain increasingly clients. After all, fresh clients require knowing why they should commit their tough gained income in your company. Please contact us for more details.