Data superior quality is a vital ingredient for the success of endeavor intelligence operation openings. Sharing incorrect, incompatible or inconsistent data between sets of records will lead to misplaced business, fall in credibility and losses.
With DataPlusValue acting as your outsourcing collaborator for data cleansing services, you're pleased that your database remains updated, accurate and validated. With our regular, committed data cleansing and united database management services, you're sure to snap business conducts everyplace you set hands on. DataPlusValue's data cleansing / enrichment, data analysis and data scrubbing services may assist amend the quality of data. These services let in the assembling, formation, and purifying of data. These data cleansing / enrichment and data scrubbing services can assure that your databases - part and substantial files, product catalogue files, and particular data etc. - are latest, precise and concluded.
The monitoring team at DataPlusValue closely rechecks, modifies and evaluates data to ensure that content generated for a client is clean before dispatch. Experts clean data and rid errors even if it is hidden using upgraded data scrubbing machine. Each sentence is filtered many times; and incorrect prepositions, punctuation errors and grammatical mistakes are corrected. Such data is then reset into the client's database.
Steps Involved in Data Cleansing Process at DataPlusValue
Our data cleansing experts strive to ease the major challenges in data cleansing/enrichment to help you focus on your occupational. With years of experience and in-depth knowledge in nearly all leading industries, our professional data cleansing staff work in close relationships with clients, which means you can communicate, collaborate and prioritize your projects as per your needs.
Our data cleansing process includes:-
Individuals or a group of persons read through sets of records to verify accuracy. Spelling mistakes and typos are corrected, mislabeled data are properly filled and labeled, and incomplete or missing entries are completed.
We ensure that correct and consistent data is available across different databases. It minimizes errors and helps to maintain meaningful and useful records especially if the volume of data stored is large.
Out-dated or unrecoverable data are purged to ease operations and conserve space.
We correct misspelled words and delete data not updated in the last few months or years and delete duplicate records.
Incorrect or inaccurate data is either deleted or corrected within a single set of records or between multiple sets which work together or need to be merged.
Enriching missing information in the database through the Google search or other directories.
Our Offering: A Range of our specialized data cleansing services
Data cleansing service offered by DataPlusValue is unique and affordable. Data Cleansing is necessary for maintaining efficiency of data-dependent businesses.
We offer a wide range of Data Cleansing Services for customers to choose from including:-
Our data entry professionals are capable of handling the other data-related services as well such as data mining, web research, data cleansing, data abstraction, etc. Please contact us to hire data entry experts from India at the best price possible.
Why DataPlusValue is a Preferred Outsourcing Data Cleansing Partner?
Since processes involved in data cleansing, formatting, conversion and preparation for up-load is exacting and time consuming, it would be wiser to outsource select components of one's business to DataPlusValue as we have loads of experience in data-migration.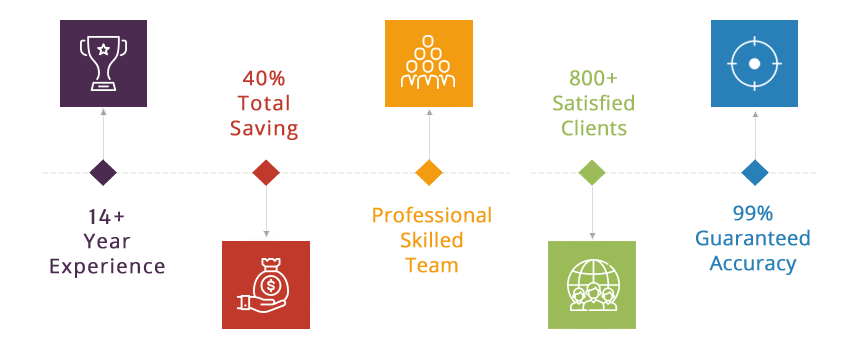 Here are some key benefits of outsourcing data cleansing services, which help you in selecting us:-
We offer a FREE TRIAL on data cleansing, where you can get to know our work quality.
We have extensive skills in managing projects of varying sizes.
We have confidentiality agreements with our employees in place to secure your data.
A back-up of corrected data is preserved and furnished to the client in case of loss of their database.
Experts at DataPlusValue correct, update and normalize all types and sizes of records.
Data-intensive organizations can outsource their data cleansing to DataPlusValue to examine records systematically for flaws using look-up tables, rules and algorithms. This will save administrator's time and money as compared to fixing records manually.
Get in touch with us today to outsource data cleansing services and we'll be happy to assist you.